Welcome to the Product Graphs Website!
---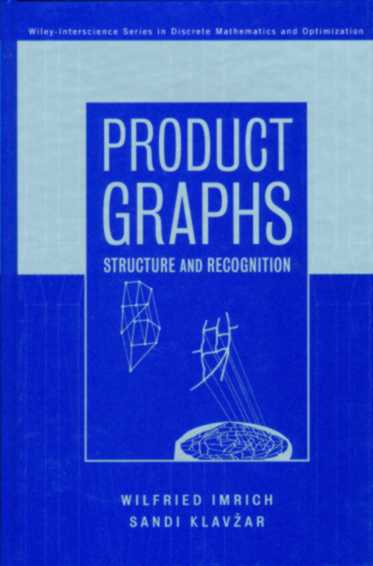 This is a website about the book
PRODUCT GRAPHS: STRUCTURE AND RECOGNITION
by Wilfried Imrich and Sandi Klav¾ar, published 2000 in the
Wiley-Interscience Series in Discrete Mathematics and Optimization.
Click here if you would like to read the blurb.
If you need more information about purchasing this book (ISBN code, ...)
click here
Click on the image for a larger view.
---
Dear Reader,

Since publication of the book in April 2000 at least one open problem has been settled, several new results have been obtained, and misprints, a few errors, as well as ambiguous expressions have been discovered. For a list of misprints and notes click here (ps) or view in linked PDF

If you have comments on the book or questions, please feel free to contact us under the email address imrich(at)unileoben.ac.at or sandi.klavzar(at)fmf.uni-lj.si.

The second edition of the book was published in June 2011 under the title Handbook of Product Graphs, Second Edition
We are very glad to announce that Richard Hammack has joined as a coauthor to the project.
The second edition is completely reorganized, updated, extended, and, needless to say, all errors found in the first edition are corrected.
---
Last update: June 28, 2011. We plan no further updates.